dokidoki
azusa girl
«ALWAYS S C R E A M I N G»
Senaste inloggning
23 minuter sedan
• Gick med
7 år sedan
• 45,113 visningar (617)
Om
Hihi~!
I'm Ruby, a 24 year old MOE otaku from New York City!
•.¸¸.•*´*•.¸♥¸.•*´*•.¸¸.••.¸¸.•*´*•.¸♥¸.•*´*•.¸¸.••.¸¸.•*´*•.¸♥¸.•*´*•.¸¸.•


As you can probably see, Azusa Nakano is my favourite character!
Since 2011, I have been referring to Azusa-chan as my wife and annually celebrating her birthday on 11/11. I don't aim to have the largest Azusa collection, but to collect items that I believe to best display her beautiful personality and create a collection that shows how much I love her. Each year on 11/11 I want her birthday to be better than all the previous celebrations.
I love her more than anyone in the whole world!


I've been watching anime and going to conventions since 2005, and have been actively collecting since around 2010.
I love everything that is cute, bright, and happy. I collect so I can surround myself with that kind of joy that anime girls bring me.


I'll be getting married in 2020 after I graduate college as an historian, and moving to the UK to be with my husband. He loves Yui as much as I love Azusa, and we're both so excited to combine our collections into the world's best celebration of YuiAzu! We even plan to honeymoon at Toyosato's annual YuiAzu birthday party. :)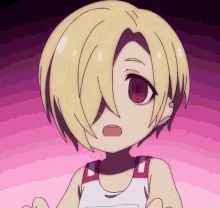 I'm friendly and always open to chatting, feel free to comment or add me any time!


If you need photos of any items i own, PM me!


check out my anime list! myanimelist.net...

MOE-punkt(er)
tsundere, spooky, himedere, slob