Memyandi
Senaste inloggning
2 dagar sedan
• Gick med
7 år sedan
• 73,266 visningar (200)
[WISHED]
❥ Grails (no chance of getting) - BEWD, REBD, DVMN
❥ Definite buy - Professor Layton, Angewomon (still deciding which ver)
❥ Considered buy - Phoenix Wright, all MLP girls
❥ Other - Benten, Incubus, Yui/Shinji (would prefer re-casts, want to customize)

Contacting me about your sales of any of these is very much OK and appreciated!
❥ OWNED MEDIA counts what is on my shelf! That means digital media is not added, but localized media might be (when it's similar enough to the Japanese entry)
〚﹏⋆Credits⋆﹏〛Icon:- ✧ Banner: - ✧ Background/list icons are from unknown sources from Google, contact me if any belongs to you!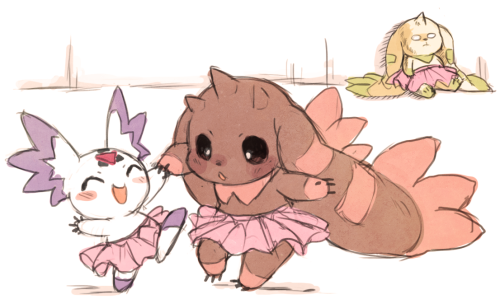 Every week after ballet training,
Lopmon is who I aspire to be but Terriermon is who I am