I've been seeing so many cute Itabags on here and I've wanted to make my own for a while now! I also have a convention coming up in less than two weeks so this was the perfect time to kick my butt into gear to make my first one! (I'll be going to AnimeNEXT :) ) The theme for my Itabag is none other than my one true love, The Prince of Tennis. (/ε\*)
I got this
super cute bag
off of Amazon for a little more than $20. I know I've seen it cheaper on sites like Aliexpress but I was pressed for time and I really really like 2-day shipping with Prime.
I decided that I was going to make a cardboard cutout instead of pinning everything directly to my bag. This makes removal easy and I like keeping my options open! Then I went to Joann's Fabrics to buy some safety pins and picked out a nice shade of blue in a fat quarter since they're really cheap. I have this Tezuka Kunimitsu brooch from The Prince of Jewel line and it's a darker blue so I wanted to match the fabric with the jewel! (ノ∀`♥)
I cut my cardboard into an approximate shape of the bag and hot glued my fat quarter to the cardboard.
After the glue dried, I put it in the front part of my bag to see how it looked and I think I like it!
Then I laid out everything I had that I could find to see what I wanted the layout to look like. I don't see any of the keychains I have listed in the database, but I don't know enough about them to add them! I'm 99% positive the non-acrylic ones are not unlicensed or counterfeits though. I did find one of the Tezuka keychains listed
here on Goodsrepublic
but any info they had that I didn't know was that it was released in May of 2003! ( 〃..);;
The three big acrylic keychains were bought from an artist in a convention's artist alley but I don't remember who the artist is #rip
I put the top row in little plastic baggies at first just to keep them safe from any safety pins gone rouge in the process. I thought it was a one and done thing but I pinned everything on too low!
Back to the drawing board I guess!
I kept the Tezuka brooch in it's original packaging because I'm a nut and I want to keep it as safe as possible because it's my precioussssssss. (/ω\)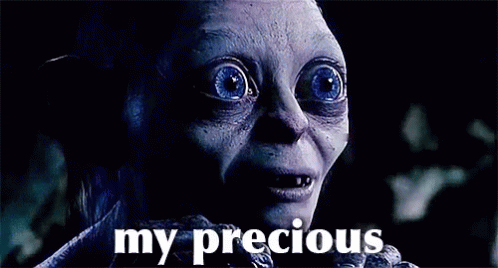 After some final adjustments, I finally finished! I also found a non Prince of Tennis related keychain of a tennis racket that I owned so I attached it to a zipper. It's blue and it kind of matches!
My first itabag! It's kind of Seigaku themed but then there's a random Atobe and Oshitari in there but it's okay, I love them too ;;;
I have more Tenipuri stuff but I've moved around so much that I can't find some of it, so I'm keeping my fingers crossed they'll turn up eventually. But for now, please let me know what you guys think! I think for my next one, I want to get more pins to use instead of keychains. (When I was younger I definitely was a keychain kind of girl ahhhh)