I'd like to take this opportunity to share about HOW to make a photo frame for your miniatures, the photo frame is as seen in my photo here
PICTURE #1759718
Yup, it's real. I didn't post-process (add via software) like how I did last time. This is actual work.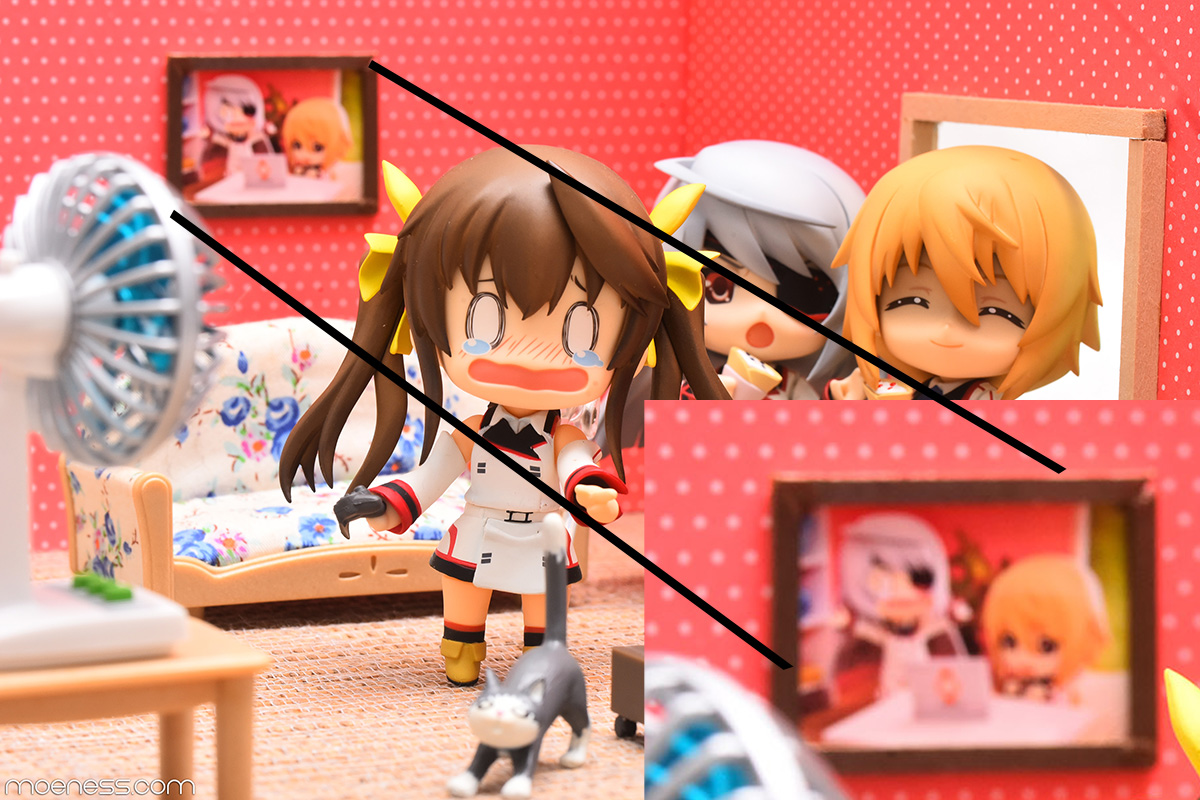 For this project I used thin low density wood for the frame as they are easy to handle, you can even cut them with a scissor.
Before you begin, you should have the image printed so you are able to estimate the size of the frame. Once you completed the estimation, cut them accordingly.
Do consider increasing the brightness of the photo before print
Getting the framet in place is quite tricky. I used strong glue
to get the job done.
Just make sure the frame is as close to a rectangle (or square, or whichever
shape you intend it to be).
Once the glue dries, you can apply whatever color you want on the frame.
Notice that my cutting is slightly off, if you have the time and resources to spare then you might want to consider getting it to perfection.
As for the frame, you can also sand it or apply clear coat on it, whichever you deem fit.
To have the image in place, I use double-sided tape and applied it to 4 corners of the frame. Make sure there's sufficient sticky surface to hold the image on the frame.
Once you're done, you can apply another set of double-sided tape so you could stick it to a wall.
Another means to display the image would be to make a stand for it so it becomes a table-top photo frame.
Like this tutorial? Check out the photo
PICTURE #1759718
I think the photo frame does make the image more interesting.
Just added another pic that's using this photo frame
PICTURE #1760245